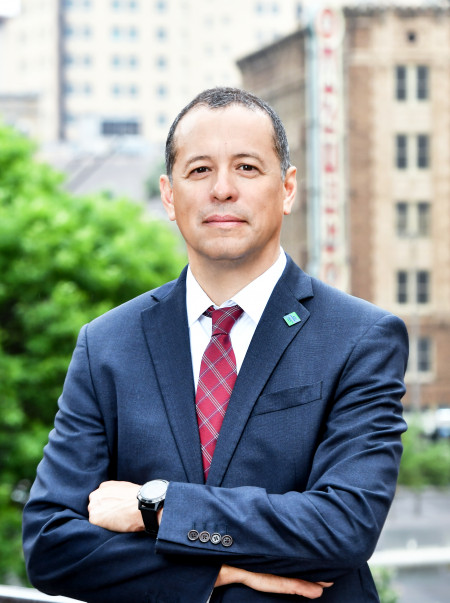 Salvador Lopez
Chief Environmental Officer (CEVO)
On June 13, 2017, Salvador López-Córdova became the first Chief Environmental Officer (CEVO) of NADBank, where he is responsible for overseeing the environmental integrity of the operations of the Bank and the projects being considered for certification and financing.
Salvador has more than 20 years of professional experience in environmental, water and other sustainability issues, including significant experience in the U.S.-Mexico border region. Prior to joining NADBank, he served as Country Representative for Mexico and Peru at Global Green Growth Institute, an international organization that supports member countries in their transition to a green economy model. During this time, he supported national and subnational governments in the development of green growth policies and strategies related to urban mobility, renewable energy and forestry, among others.
In addition, he has nearly 15 years of consulting experience with renowned firms, such as McKinsey and Company and CDM-Smith, where he was responsible for overseeing projects in diverse areas, such as water resource planning and infrastructure, and climate change. While at CDM-Smith, he was responsible for the firm's border initiative, where he led or participated in some of the most ambitious border region planning efforts at that time.
Salvador holds a bachelor's degree in environmental engineering from the Massachusetts Institute of Technology (MIT), a master's degree in environmental engineering from Stanford University, and a master's degree in business administration from the University of California.