Desalination seminar gets under way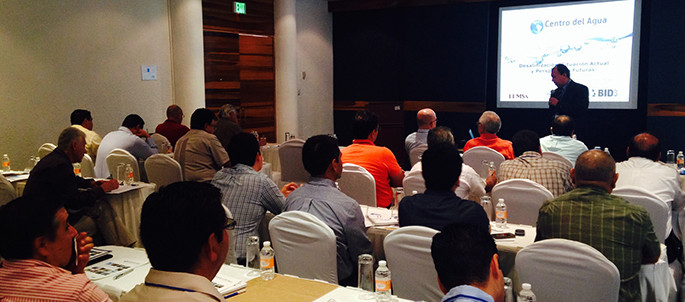 The seminar entitled "Desalination: Current and Future Outlook" is being presented to a total of 35 participants from both sides of the U.S.-Mexico border, including the Chairman of the Committee on Northern Border Affairs of the Mexican Congress, officials from the Mexican Section of the International Boundary and Water Commission (IBWC), representatives from northern river basin organizations of the Mexican National Water Commission (CONAGUA) and the state water agencies of Tamaulipas and Baja California, as well as local utility personnel from various Mexican border communities and executives from the Otay Water District in California.
Technical personnel from both NADB and BECC are also attending this seminar in order to broaden their knowledge on this water supply method, since the two binational institutions have recently certified and financed their first desalination project in Ensenada, Baja California, and other communities are expected to develop this type of project in the near future.
"This training will serve as a basis so that utilities interested in this method of water treatment can learn first-hand about the available technologies, costs and financing, management and best practices implemented in other countries," stated NADB Managing Director Gerónimo Gutiérrez. "In this way they will be able to analyze the feasibility of promoting this type of project in their communities."
The three-day seminar is being presented by CDA instructors and includes a visit to the desalination plant at Los Cabos in Baja California Sur.