Holtville to receive US$3.56 million grant for wastewater treatment plant improvements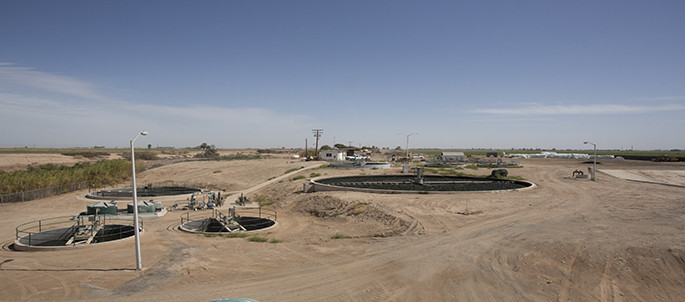 The grant funds are being provided by the U.S. Environmental Protection Agency (EPA) through the Border Environment Infrastructure Fund (BEIF), which is administered by NADB.
The US$11 million project will address persistent problems with effluent toxicity resulting from high ammonia levels associated with high organic loadings, and consists of installing a BIOLAC® Wave Oxidation System, as well as upgrading effluent pump stations, the UV disinfection system, and storm water tanks. The operations building will also be replaced.
The project will improve the quality of the effluent discharged from the plant in compliance with federal and state requirements for ammonia and other pollutants, thereby contributing to the protection of aquatic ecosystems and helping to improve water quality conditions in the Pear Drain, Alamo River and Salton Sea.
The project was certified by the Border Environment Cooperation Commission (BECC) in February 2014. Additional funding is being provided through California's Clean Water State Revolving Fund (CWSRF).
For more information about NADB and the projects it finances, visit www.nadb.org.