NADB and Tecnológico de Monterrey sign agreement to provide training in Mexican border communities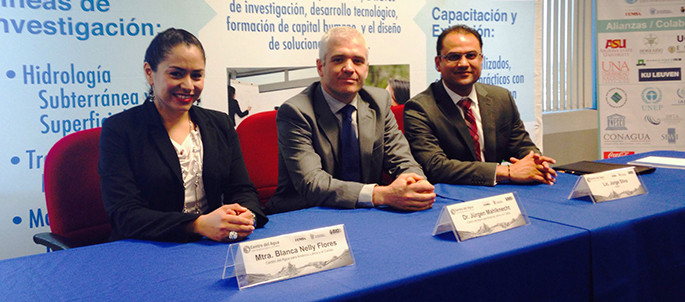 For the third consecutive year, NADB and CDA are joining forces on training initiatives; however, this year the objectives of the program have been modified to include new topics of interest related to the management and implementation of environmental infrastructure and municipal utility services in the border communities that NADB serves. Consequently, the program will focus on providing training in the areas of desalinization, municipal solid waste and implementing utility rates.
"Interaction with the communities we serve has shown us that there is a great deal of interest in having the Bank extend its training program beyond the administration and management of water and wastewater services," stated NADB Managing Director Gerónimo Gutiérrez. "With this agreement, NADB will be offering Mexican border communities the opportunity to receive training in other public service areas such as solid waste management and, in the near future, topics related to municipal finances and public policy."
For his part, CDA Director, Dr. Jürgen Mahlknecht stated, "These courses are helping water utilities to meet demand for this vital liquid in areas prone to water shortages in the northern region of the country, while at the same time making water use more sustainable in urban areas."
The program will be executed by CDA in three phases, each with a distinct topic. The courses scheduled for this year are: Desalinization: Current Situation and Future Outlook to be held mid-June in Los Cabos, Baja California Sur; Municipal Solid Waste Management to be held in San Luis Rio Colorado, Sonora and Piedras Negras, Coahuila; and How to Successfully Implement Rates" to be held in Ciudad Victoria, Tamaulipas.
To date, NADB has provided utility management training to more than 2,000 utility professionals representing 200 border communities in Mexico and the United States.