NADB celebrates completion of updated water supply and distribution system in Whetstone, Arizona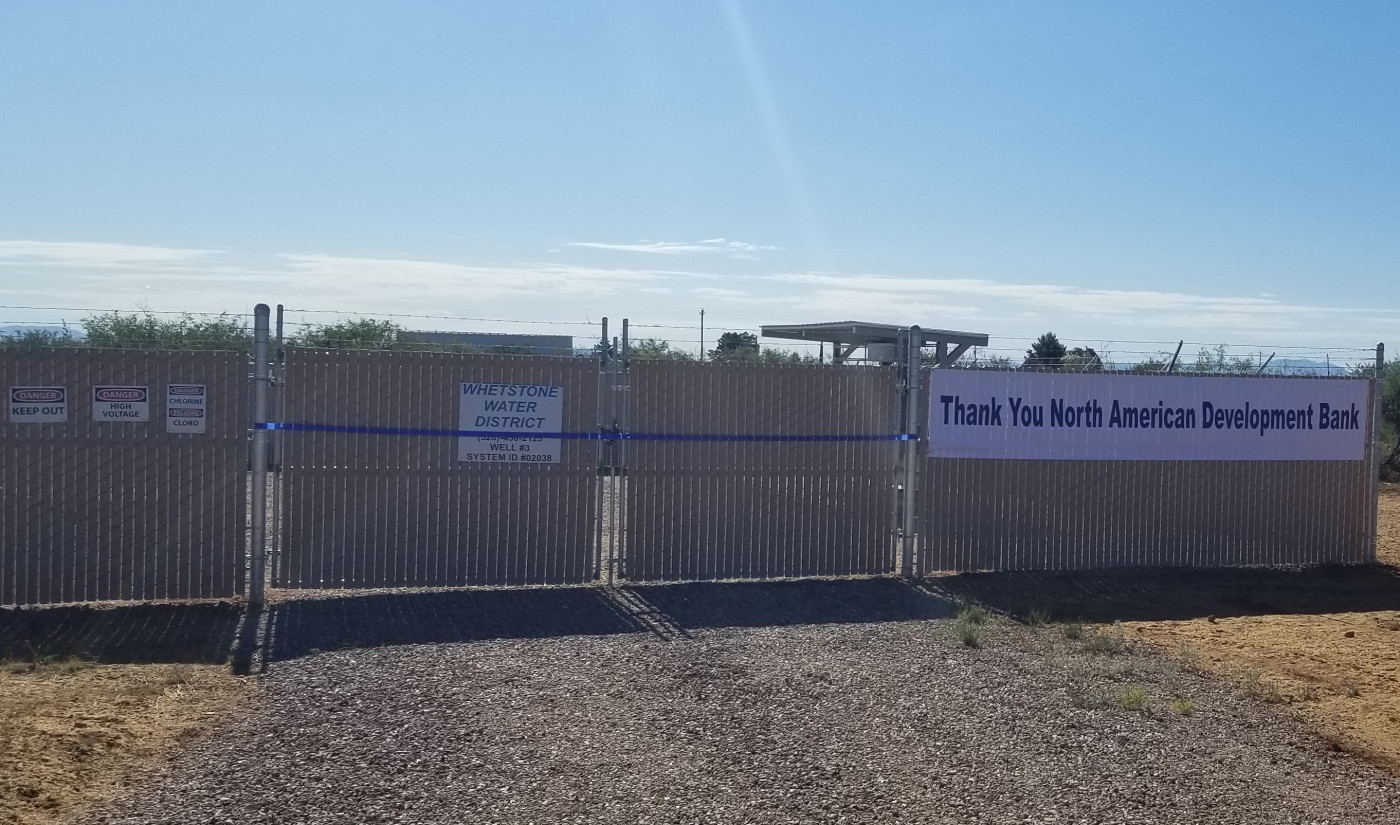 Whetstone, Arizona - This morning, the North American Development Bank (NADB) joined the Whetstone Water Improvement District (WWID) board of directors and staff to celebrate the completion of improvements to the water supply and distribution system. The project will increase access to sustainable drinking water service and assure sufficient water supply to the nearly 1,000 residents of Whetstone, Arizona. NADB provided a $500,000 grant from its Community Assistance Program to finance the project.
The project, approved by NADB's Board of Directors in June 2018, included the construction of a new well, installation of a pipeline interconnection. With these improvements, the District can provide increased service reliability to 459 existing residential service connections as well as reduce incidents of low pressure and eliminate service interruptions. Prior to completion, water production capacity and transmission did not comply with the standards necessary to meet the service demand. As a result, these households experienced low water pressures daily, creating a risk for backflow and cross-contamination problems in the distribution system.
"NADB is pleased to have provided grant funds to complement the project undertaken by WWID to update the infrastructure for this system built more than 30 years ago," stated Calixto Mateos, NADB Managing Director. "Thanks to this project, this small community in Cochise County will now be able to enjoy a safe and reliable water service."
Through its CAP program, NADB provides grant financing for critical environmental infrastructure projects in low income-communities for public sponsors with limited capacity to incur debt. Grants are available for projects in all sectors eligible for NADB financing, with priority given to drinking water, wastewater, water conservation and solid waste infrastructure.